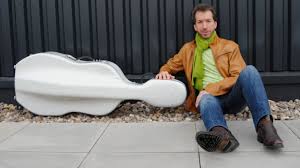 Our Trustee, Robert Cohen, is to be named William Pleeth professor of cello in recognition of his career and teaching achievements at the Academy over the last 27 years. The new title commemorates William Pleeth, the renowned cellist and pedagogue. Among the numerous musicians inspired by Pleeth, he only taught three children: his own son Anthony, Jacqueline du Pré and Robert Cohen.
read more
Divi Real Estate Agent | Luxury Properties

Office
1234 Divi St. #1000, San Francisco, CA 94220

Phone Number
(255) 352-6258

Business Hours
24/ 7 / 365

Sign up to get latest news & Listings:
Vivamus eleifend mattis eu faucibus at felis eget. Tincidunt at ut etiam turpis consectetur euismod. Ullamcorper aenean sem sceleris que sed vel facilisi netus ut. Pharetra vitae sed ut sed sit pharetra sed. Sit sollicitudin potenti laoreet auctor non nunc. Quam viverra commodo vel adipiscing tortor ultricies.