For three decades The Parkhouse Award has been discovering and presenting young ensembles of piano with strings in prestigious London venues to provide the best possible start to their careers. 
The Award is made biennially and our winners are awarded three concerts, usually over a period of two years. The support and guidance offered goes beyond that period as we seek other opportunities to help maximise the benefits of the Parkhouse Award at a crucial stage in an ensemble's career.
The Parkhouse Award was founded in 1990 by friends and colleagues of the pianist David Parkhouse to perpetuate his memory and continue his work in the guidance and encouragement of young chamber ensembles at the outset of their career. He made an outstanding contribution to the performance of chamber music in Britain and abroad both as a teacher and as founder member of the Music Group of London with Hugh Bean and Eileen Croxford Parkhouse, the creator of the Parkhouse Award.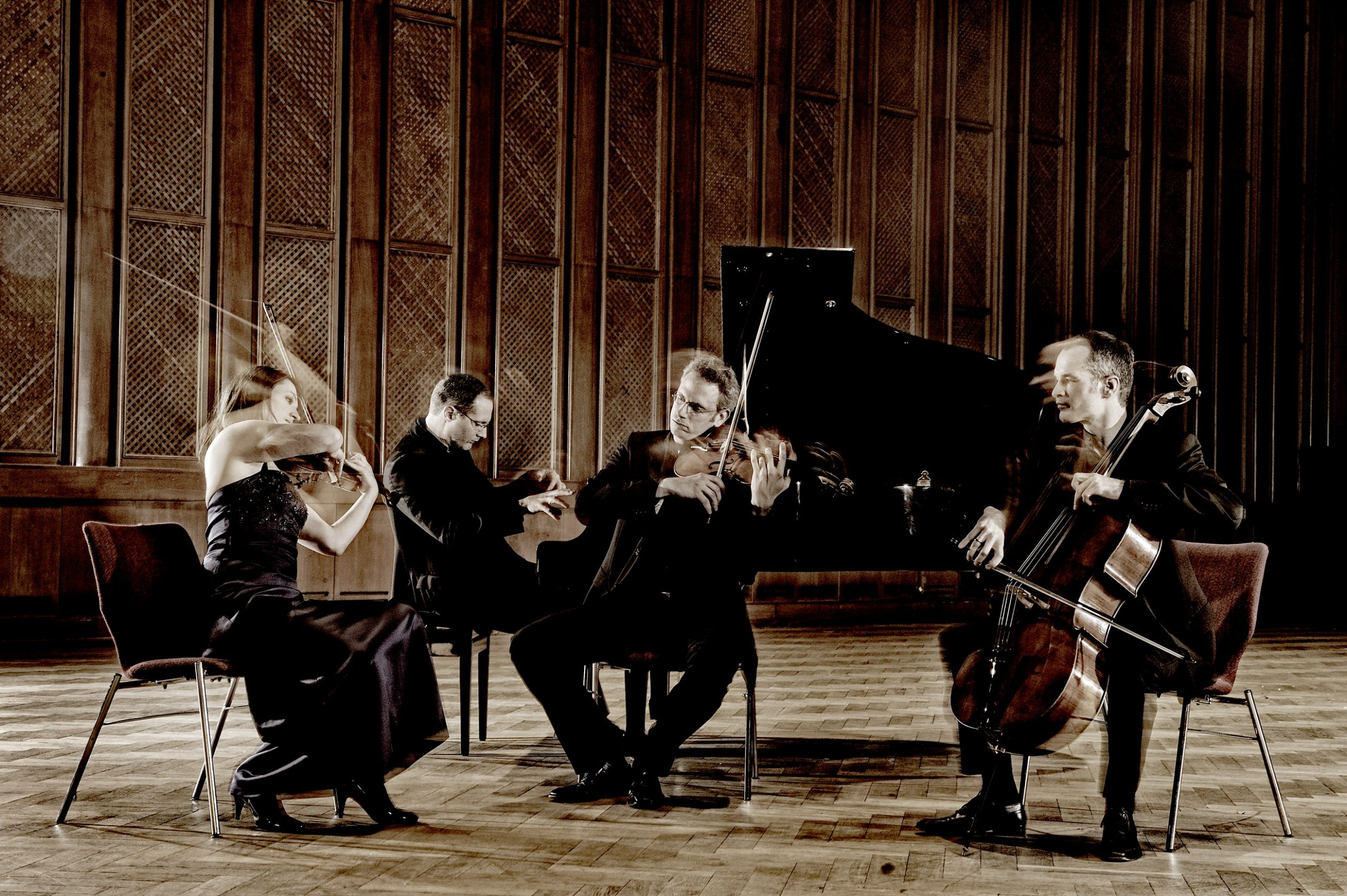 "What a wonderful competition for 30 years! The Parkhouse Award has also accompanied the Fauré Quartet for 20 years now and is still one of the most important parts of our group's developments. It opened doors to the United Kingdom for us and gave so many ensembles an immensely important boost to their careers. We will never forget Eileen Parkhouse and her kind and generous nature. With great gratitude."
Erika, Sascha, Konstantin and Dirk
Fauré Quartet (winner 2003)
The Parkhouse Award is supported by The Tertis Foundation and The Adrian Swire Charitable Trust.
All communications relating to The Parkhouse Award should be directed to:
Gwenneth Bransby-Zachary
GBZ Management
Hamilton Cottage
Waterloo Road
Cranbrook
Kent TN17 3JJ