Preliminary audition
2 works, one of which must be from the Classical period (Mozart, Beethoven etc) and the second is your free choice.
Together both pieces must last no more than 13 minutes. If you suggest a work that includes quarter tones you must indicate this on the application form and provide a score on the day. Otherwise scores are not required.
Final audition, t
he Finals Concert usually at Wigmore Hall, London
Four ensembles will be chosen from the preliminary audition.
Each ensemble will perform two works lasting a total of 28 minutes. One work or more than two works will not be permitted at this stage.
Works performed at the Finals Concert must be entirely different from those performed during the preliminary audition. For example, if a movement of a sonata, trio or quartet is performed at the preliminary audition you may not perform that movement or any other movement from the same work at the Finals Concert.
A page turner is provided.
Ensembles will be heard by different juries at the Auditions and Finals, but with the same Chairman for both juries. Performance at the Audition will not be taken into account when the Finals jury reaches its decision. The decisions of either jury are final and are only open to discussion via The Parkhouse Award office.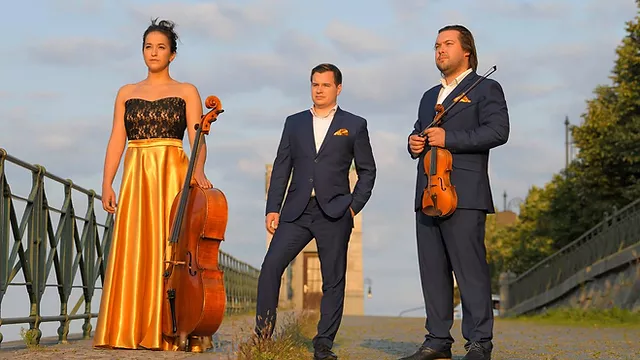 "
Ever since applying for the Parkhouse Award we have been surrounded by incredible people in such a supportive environment.   We could never have imagined how much we were going to benefit from becoming the winners.  Since winning there has not been a week that we would not be in touch.  Everything is being done to help us achieve our dreams and that is more than we could have asked from any competition.

"

Trio Bohémo (winner 2021)
The Parkhouse Award is supported by The Tertis Foundation and The Adrian Swire Charitable Trust.
All communications relating to The Parkhouse Award should be directed to:
Gwenneth Bransby-Zachary
GBZ Management
Hamilton Cottage
Waterloo Road
Cranbrook
Kent TN17 3JJ