The Parkhouse Award is delighted to announce the four finalists for the 17th international competition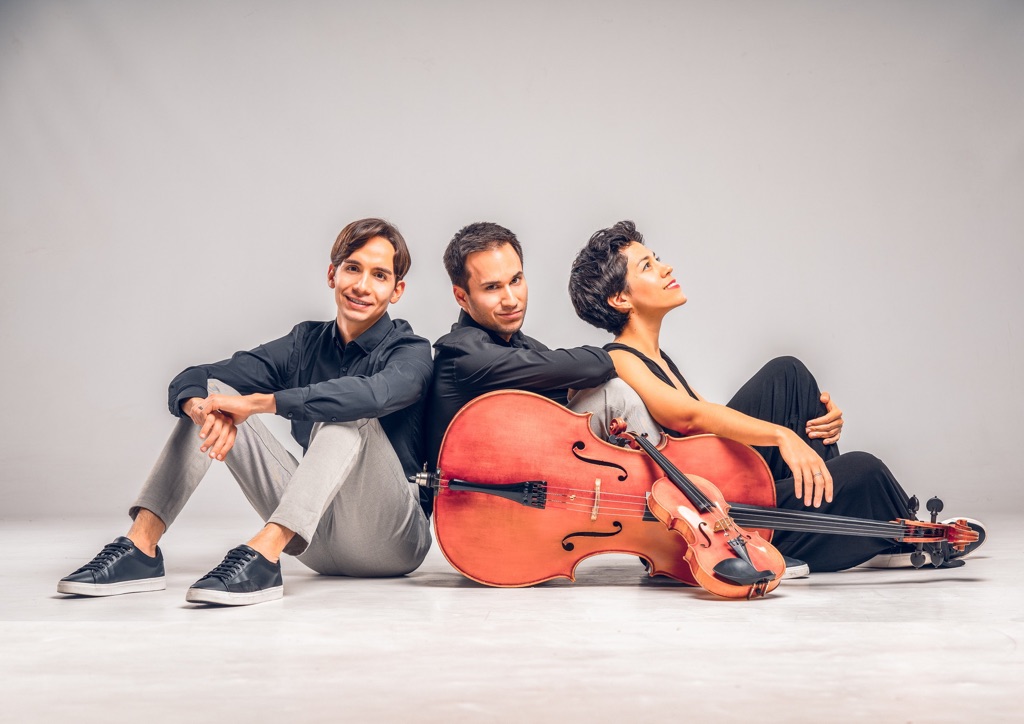 Albéniz Trio (The Netherlands)
Luis Maria Suárez, violin; Paula Brizuela, cello; Javier Rameix, piano
Franz Schubert (1797-1828)
Piano Trio No.2 in E flat major, Op.100
I Allegro  II Andante con moto
Joaquin Turina (1882-1949)
Piano Trio No. 2, Op.76
III Lento. Allegretto
The Albéniz Trio was founded in 2017. They have performed in different venues in several European countries such as the National Auditorium of Music, Sony Auditorium and the Juan March Foundation in Madrid, Het Concertgebouw, and Muziekgebouw in Amsterdam, Tauberphillharmonie in
Baden-Wurtemberg, Germany, and TívoliVredenburg in Utrecht, among others.   They met in Madrid, Spain, at the Reina Sofía School of Music. All its three members have received the Reina Sofía School of Music "Most outstanding Chamber Music Group" award under the tutelage of professors Günter Pichler, Heime Müller, and Marta Gulyás.  The Albéniz Trio continues its artistic development through masterclasses by important artists such as Menahem Pressler, Günter Pichler, Quatour Ébène, Rainer Schmidt, Péter Nagy, Luis Fernando Pérez, Dirk Mommertz, Priya Mitchell, Cuarteto Casals and Vogler Quartett.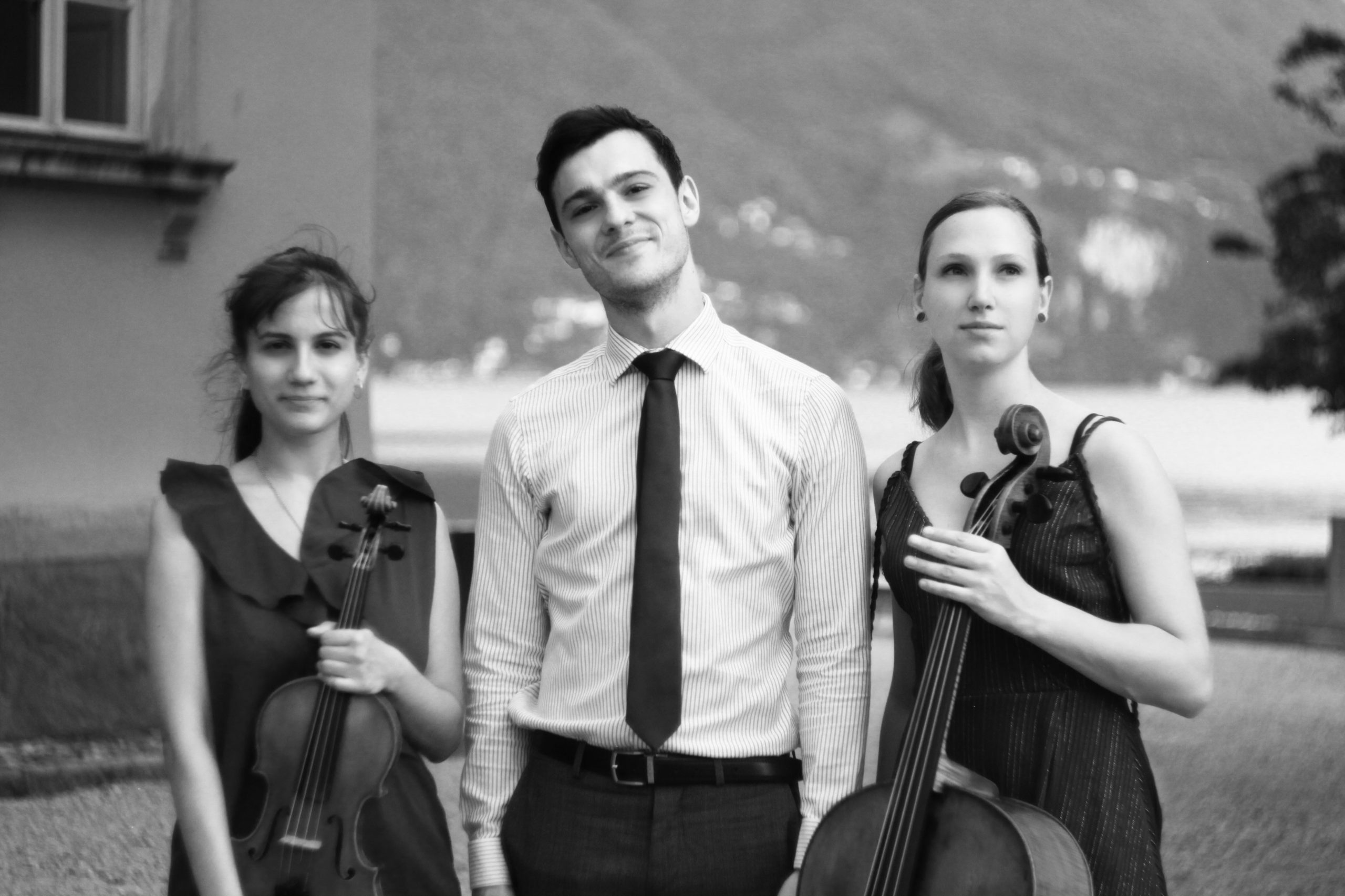 Chloé Piano Trio (UK)
Maria Gîlicel, violin; Jobine Siekman, cello; George Todica, piano
ohannes Brahms (1833-97)
Piano Trio No.1 in B major, Op. 8
I Allegro con brio
Kelly-Marie Murphy (b.1964)
Give Me Phoenix Wings to Fly (1997)
The Chloé Piano Trio, 2021 winners of the Royal Philharmonic Society Henderson Prize for Chamber Ensemble Award, was formed in 2017 by talented emerging musicians at the Royal College of Music, London. They have performed across the UK and Europe including at London venues such as the Royal Albert Hall's Elgar Room, Charlton House, Royal Academy of Arts, Champs Hill (Sussex), the Romanian Cultural Institute in London, Austrian Cultural Forum, Lichfield Festival, Banstead Arts Festival and Hargrave Festival. In February 2022 they were selected as Kirckman Trust Young Artists. Notable appearances include performing for HRH King Charles during his visit as President of the Royal College of Music in March 2020. They have recorded trios by Clara Schumann and Rebecca Clarke as well as Lili Boulanger's "D'un Soir Triste" and "D'un Matin Du Printemps" at Abbey Road Studios. The Chloé Piano Trio has received tuition from pianist Alasdair Beatson as part of the Chamber Studio sessions, as well as previously with musicians such as Norma Fisher, Johannes Meissl, Ricardo Castro, Vera Martínez-Mehner, Ulrich Koella, Patrick Jüdt, Alexander Lonquich, Lucy Gould, Richard Lester, Ben Hancox, Mark Messenger, Simon Lepper, Suzie Meszaros and Leonid Kerbel. The trio also performed at the Ticino Musica Festival in Lugano, Switzerland in July 2020 and participated in the European Chamber Music Academy sessions in Manchester (March 2022) and Fiesole (August 2021).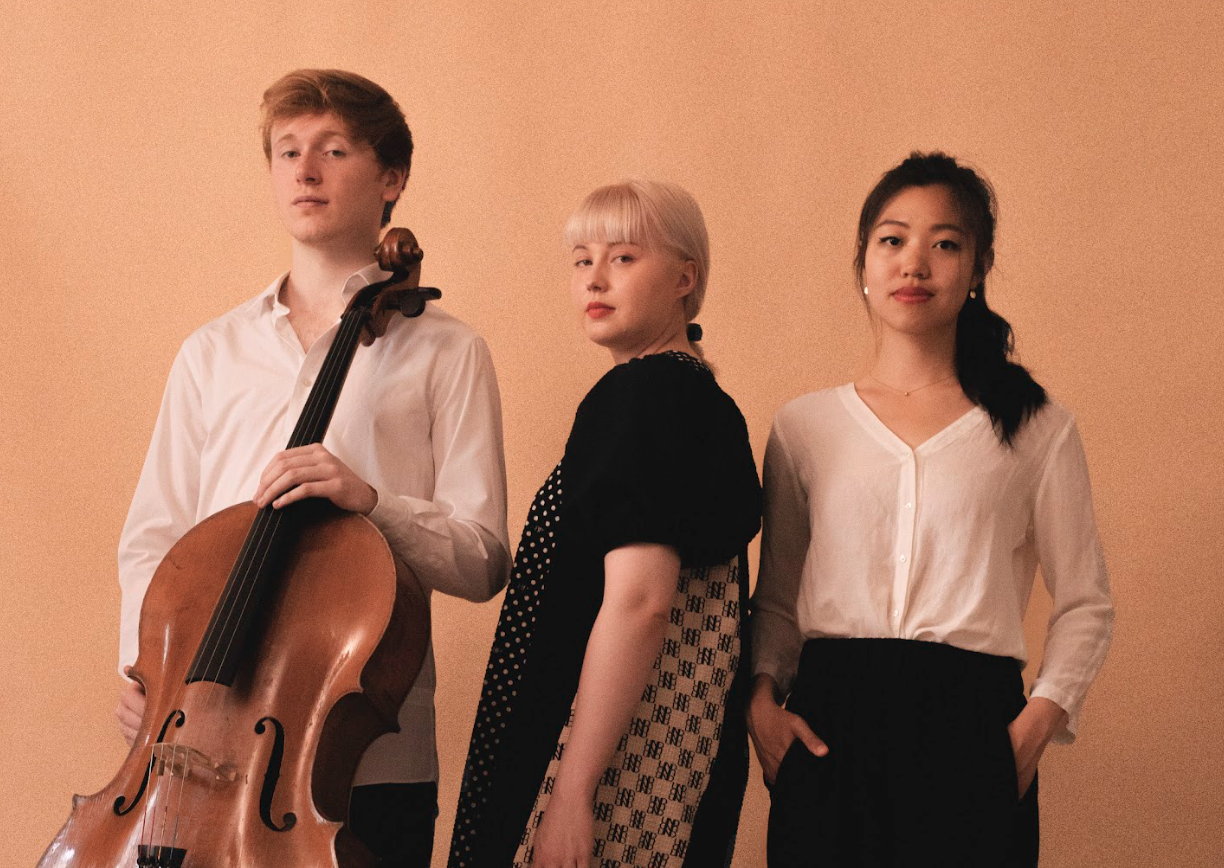 Paddington Trio (UK)
Tuulia Hero, violin; Patrick Moriarty, cello; Stephanie Tang, piano
George Walker (1922-2018)
Music for 3
Johannes Brahms (1833-97)
Piano Trio No.2 in C major, Op. 87
I Allegro moderato  IV Finale: Allegro giocoso
Having started their first adventure together at Paddington Station during the pandemic in 2020, the Paddington Trio has quickly emerged as a unique and versatile ensemble. Hailed for their "nuanced and powerful performance", the trio won first prize in the 70th Royal Over-Seas League Competition for Strings & Piano Ensemble.   They were the first prize winner at the NEW FORMATS Project Prize 2022 in Graz, Austria, in 2021 they won 2nd prize and the jury prize for the Best Interpretation of an Estonian Work at the Tallinn International Piano Chamber Music Competition as well as 1st prize at the Clara Schumann International Competition.   In March 2023, the trio made their concerto debut, where they performed Beethoven's Triple Concerto under Jan Söderblom with the Jyväskylä Sinfonia. They have had the immense privilege to perform in prestigious halls and series such as Wigmore Hall, LSO St. Luke's, Oxford Coffee Concerts, St. George's Bristol, Brighton Dome and BBC Total Immersion concert series. Upcoming concert highlights include debuts at Conway Hall, Brighton Festival, Buxton International Festival, Schiermonnikoog Festival, Edinburgh Fringe Festival and Lake District Summer Music.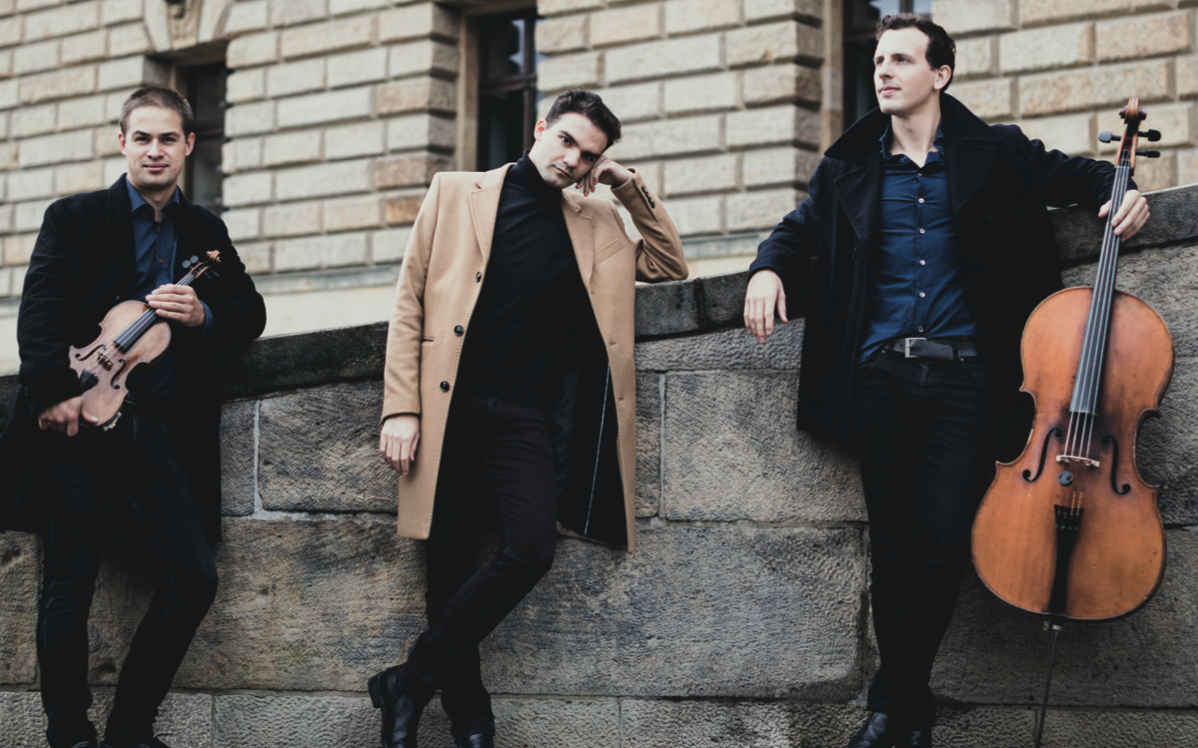 Soleri Trio (Germany)
Dainis Medjaniks, violin; Moritz Weigert, cello; Asen Tanchev, piano
Bohuslav Martinů (1890-1959)
Piano Trio No.2 in D minor, H.327
I Allegro moderato II Andante III Allegro
Franz Schubert (1797-1828)
Piano Trio No.2 in E flat major, Op.100 D.929
IV Allegro moderato
The Soleri Trio was founded in 2017.   Their name represents the three places of origin of the musicians: Sofia, Leipzig and Riga.   Since 2020 the trio has been studying with Dirk Mommertz (Fauré Quartet, 2003 winner of the Parkhouse Award) Eberhard Feltz and Priya Mitchell at the University of Music and Performing Arts Munich. They have also received guidance from Gűnther Pichler (Alban Berg Quartet), Raphaël Merlin (Ébène Quartet), Jacques Ammon, Peter Buck (Melos Quartet), Stefan Heinemeyer (Atos Trio), Silke Avenhaus, Kristin von der Goltz and Wen-Sinn Yang.   In 2022 they won 3rd prize at the International Chamber Music Competition 'Franz Schubert and Modern Music' in Graz and also at the Ysaye International Music Competition in Belgium.  At the 64th International Jeunesses Musicales Chamber Music Campus in Weikersheim they were awarded the special prize as one of the most promising young ensembles of 2019.  The trio is united by the desire to be able to reflect their different backgrounds and stories in music and are always looking for new ways and means of expression without neglecting the musical context for all their enthusiasm, passion and spontaneity.
The Parkhouse Award is supported by The Tertis Foundation and The Adrian Swire Charitable Trust.
All communications relating to The Parkhouse Award should be directed to:
Gwenneth Bransby-Zachary
GBZ Management
Hamilton Cottage
Waterloo Road
Cranbrook
Kent TN17 3JJ